If 2020 has taught us anything it's that we all need to take better care of our health but how do you do that when you're running a business, caring for your family and maybe even still working a full-time job to pay the bills? Below are a few easy steps you can take to improve your health without spending a lot of time and energy implementing them.
Focus on Adding Healthy Foods to Your Diet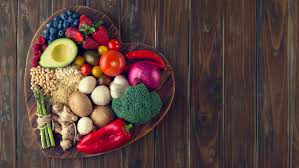 So often we're told we shouldn't eat this or that but eliminating certain foods isn't always possible. When we're short on time, we can't whip up a meal from scratch, and when we're under pressure or tired, it's really easy to grab a donut, chips or cookies to give us a boost.
Instead of trying to stick to a strict diet and stressing yourself out if you slip up, try refocusing your mindset. Keep eating whatever you normally eat but add extra fruits, vegetables, nuts and seeds.
When people add healthy food to their diets, they tend to fill up on that fiber and protein and don't crave the unhealthy foods as often. Here are a few ways to add the healthy foods without restricting yourself:
When you're ordering a bacon cheeseburger for lunch, make sure you ask for extra pickles and tomatoes and order a side salad along with it.
If you're grabbing a candy bar to cure that mid-afternoon slump, pair it with some nuts or dried fruit.
Toss some cinnamon in that morning oatmeal or yogurt and sprinkle some pumpkin seeds on your rice pudding.
Don't forget that herbs and spices have enormous health benefits but are often overlooked. They definitely count as health food too and you can add them to just about any meal!
Make Sleep a Priority
Sleep is imperative to our health. I know it's hard to dedicate time to rest when you're already stretched so thin but you need to think of sleep in terms of successful business planning. If you don't allow yourself to sleep, your brain won't function as efficiently and your business will suffer.
Luckily, there are simple steps you can take to make sure you're getting better quality sleep. Other than carving out at least seven hours to sleep, you don't need to make many adjustments to your life.
If you're notorious for staring at your screen until the second you go to sleep and then find it hard to fall to sleep or toss and turn at night, that screen light may be responsible for disrupting your rest. Turn off all electronics an hour before bed but if you absolutely have to answer that email or work on something late into the night, wear blue light blocking glasses.
If your brain just won't stop spinning at night, make a list of what's on your mind right before bed or download a free meditation app and listen to the sleep meditations.
Feel like you have too much energy to relax? Go for a quick walk right after dinner to burn off some steam. Better yet, if you have time during the day, working out can certainly help you get rid of some of that energy.
Breathe Deeply
Shallow breathing can spike anxiety, cause unnecessary fatigue and take a bigger toll on our bodies than we realize. A simple deep-breathing exercise can benefit you tremendously. All you have to do is just breathe in to the count of four, hold for four, breathe out for four, hold for four again and then repeat. It's called boxed breathing because you can envision a box as you do a four-count for each side of the square. It can be hard to remember to do throughout the day so add reminders on your phone to do some boxed breathing sets every couple of hours.
Add Some Greenery to Your Workspace
Studies show that adding a plant to your workspace sparks creativity, cleans the air and even increases productivity. There are tons of low-maintenance plants out there, which means other than watering them every so often, all they need is your company. Just a few options are spider plants, snake plants and peace lilies. Get one at the supermarket or order them online to spice up your office and reap the health benefits.
Consider Taking a Vitamin D Supplement
If only we could safely spend countless hours in the sun every day to absorb all the vitamin D our bodies so desperately need. Sadly, between sunburns and needing to spend large portions of our day working indoors, we probably aren't naturally fulfilling our vitamin D requirements.
Researchers are finding more and more evidence that vitamin D deficiency may be linked to a whole host of health issues, including diabetes, high blood pressure, depression, cancer and osteoporosis. It could also be the reason you're fatigued, have brain fog or don't sleep very well.
Just make sure you talk to your doctor before taking a supplement because there are several different forms and dosages out there. You can even find supplements in flavorless drops if you struggle to swallow pills!
The Bottom Line
As a business owner, you have a lot on your plate but that doesn't mean you have to sacrifice your health. By integrating these five tips into your daily life, you'll find you have more energy, feel stronger, and think more clearly, which is a winning business strategy.